Are You Mentally and Emotionally Ready for These 5 Caregiver Duties?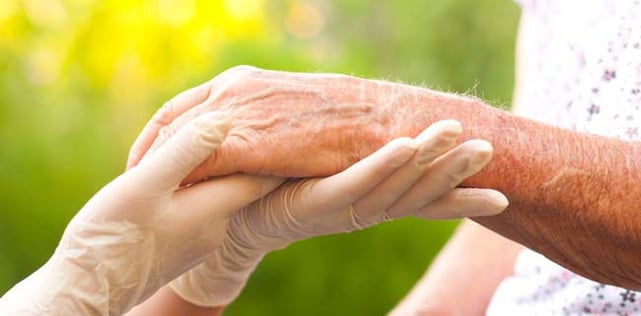 Will you be the caregiver for your aging parent? If so you will providing them the gift of remaining in their home as their health declines. Many American families are choosing to provide care for the elderly at home. Caregivers often report that they were surprised they weren't ready for some aspects of their caregiving role. Are you mentally and emotionally ready for these 5 caregiver duties?
Hygiene
You will need to help your loved one with daily bathing and grooming. This means you will be helping shampoo hair, clip finger and toenails, brush teeth, and get dressed. Some caregivers find it difficult to take on this role reversal where they are caring for their parent in a way their parent cared for them when they were small.
Food Preparation
You will need to go grocery shopping and then prepare nutritious meals for your loved one. Some caregivers find it overwhelming to be providing their loved one multiple meals a day.
Oversee Medication
As a caregiver you will need to make sure your loved one takes their medication on time every day. Many caregivers don't realize how organized they will have to be to keep track of multiple medications.
Housekeeping
All housekeeping duties typically are the responsibility of the caregiver. This means you will need to make the bed, clean the bathroom, vacuum, mop, do laundry, etc for your loved one. Sometimes the quantity of work that needs to be taken care of is overwhelming to a caregiver.
Monitoring Health
In addition to putting meals on the table and keeping the household running you will need to monitor any changes in the health of your loved one. If anything is observed you will need to bring it to the attention of the appropriate doctor. Loved ones may want to ignore health changes because they don't want to face the inevitable decline yet it is important to point out observations to medical staff so they can respond appropriately.
At Caring Senior Service, our expert staff is comprised of extremely knowledgeable, friendly, and trusted professionals who take pride in helping your loved one manage their daily activities. Contact us today to learn more!